Built in 1820, this is the oldest building in Uxbridge Township
A unique memorial that was built from inspiration after seeing the Taj Mahal.



Built in 1870, the church was moved to the museum site in 1979.

<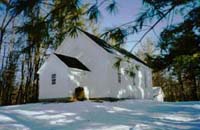 Built in 1878, this church was used in serveral episodes of the famous Canadian TV series "Road to Avonlea"