www.UXBRIDGE.com website is owned & operated by Uxbridge On-Line Inc., since 1996.
The website was last modified on September 9, 2015 2:52 AM . Check out What's New


Calls for All Local Business Professionals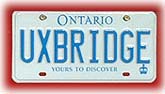 Join the
UXBRIDGE ONTARIO
LinkedIn Group and meet over 350 local professionals.
Take a look at the vital
statistics
on the latest activity, growth, and demographics
of the "Uxbridge Ontario" LinkedIn Group.


To advertise your business or 2015 Events on www.uxbridge.com website, please contact Annie Hardock of Uxbridge On-Line Inc.
E-mail: online@uxbridge.com; or Tel.: 905-852-6686.

Internet Advertising with Proven Results.
www.uxbridge.com receives over 16,000 unique visits per month.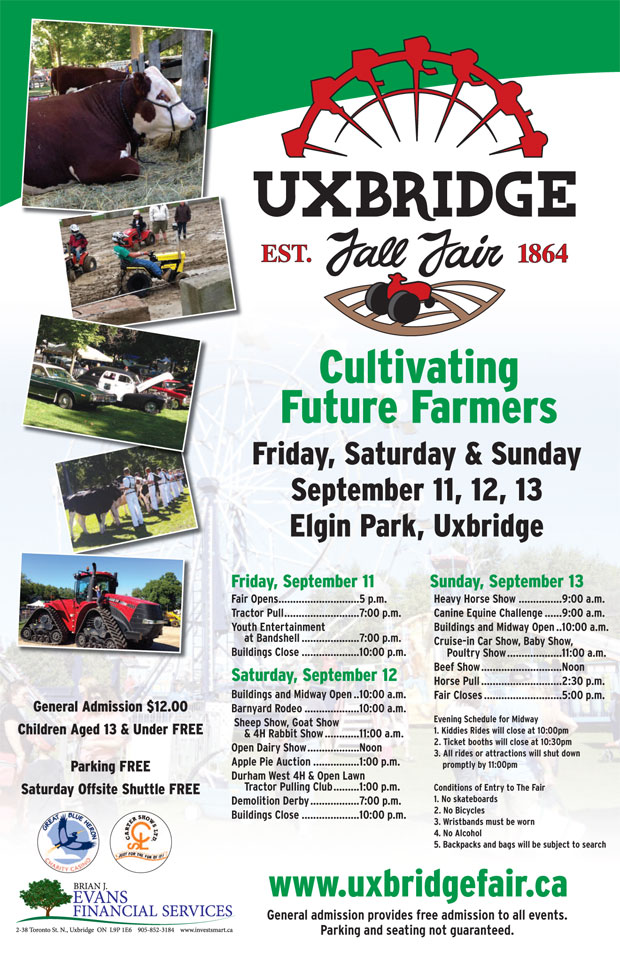 Tuesday September 15th, 2015
8:15 - 9:30AM
Scrambles Restaurant at Foxbridge Golf Club

Uxbridge Networking Group Breakfast
New Members Welcome!
rsvp Annie Hardock at 905.852.6686, or e-mail networkinggroup@uxbridge.com
Visit the Uxbridge Networking Group Booth
at the Uxbridge Fall Fair on Sept. 11, 12 & 13 at Elgin Park.
Chance to Win 1 of the 12 Free Draw Prizes Sponsored by UNG Members!

Ongoing Programs. Join Anytime.

Visit the ABS Abacus Booth at 2015 Uxbridge Fall Fair
Sept. 11, 12 & 13 at Elgin Park
(inside the Red Barn)


Pre-School Program
(Age 4 - 5)
1 hour per week
School Age Program
(Age 6 - 11)
1.5 hour per week
STARTER PROGRAM
Twelve 1.5 hour lessons

Brain Stimulation Training

for Seniors
(Age 60+)
1 hour per week
Free Trial Lesson & Information Session

Video of The Abacus Story on CBC TV News (Feb. 21st, 2013)
"Strengthening the Brain Power" - Fairchild TV Timeline Magazine (April 03, 2013)
Includes interview of Uxbridge seniors, ABS teachers and a Neurologist (in English)
ABS Teacher: Agnes Lobbezoo

Contact: Annie Hardock,
B. Math
92 Brock Street W., Uxbridge
tel.:
905-852-6677
, e-mail
abacus@uxbridge.com
website:
www.AbacusUxbridge.com
Visit the Uxbridge Real Estate Homepage for More Property Listings
FEATURED PROPERTIES IN SURROUNDING AREAS
$829,900
A rare opportunity to own a unique and beautiful piece of history in much sought after Uxbridge. This five bedroom home, circa 1927, is situated on a large 66'x165' lot in the heritage downtown area.

It was restored in 2008, retaining much of its orgininal charm. An addition to accomodate a larger kitchen, breakfast area, family room and master bedroom, was completed at the same time. The attic was converted to accommodate a fourth and fifth bedroom, as well as a study.
• Community Profile • Photos • Map • Virtual Tour • Kids
• Uxbridge Business Directory • Online Business Resource Center
• Arts & Entertainment / Music • Health & Wellness • Sports & Recreation
• Uxbridge Online Events Calendar • Accommodations • Online Store
• Real Estate • Commercial & Residential Services
---
www.uxbridge.com website is owned & operated by Uxbridge On-Line Inc.
Unauthorized use of any content or graphic images taken from the www.uxbridge.com website is unethical. All content and images on www.uxbridge.com are the properties of Uxbridge On-Line Inc.©1996-2010. All Rights Reserved.
Promoting Uxbridge's Lifestyle & Businesses on the Net since 1996

*The Map of Uxbridge Township is Available through www.MapQuest.com;
"A Journey to the Past" photo by Ed Evans;
"Uxbridge - The Present" photo by Kimberley Kelland;
Graphic images of Santa on www.uxbridge.com were created by Kevin Frank for Uxbridge On-Line Inc.. All rights reserved.