Situated in the Oak Ridges Moraine, 60 kilometers north east of Toronto, Uxbridge is the ideal setting for those who wish to live in the country, yet have quick access to the city. The attractions of downtown Toronto are easily accessible by road, GO train or bus, while the attractions of living in a small community like Uxbridge include a wonderful community spirit, a wide variety of beautiful homes in town or in the surrounding countryside, extensive recreational activities, sports facilities and entertainment centres. Watch the video of Uxbridge for a virtual tour of Uxbrige.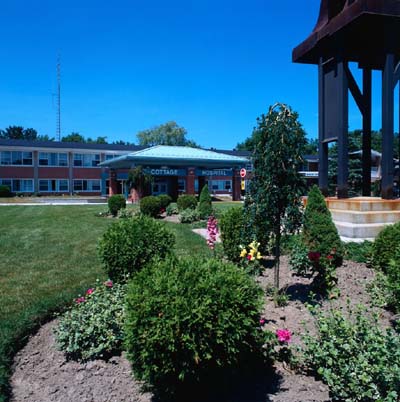 Due to our current shortage of family practitioners, the Township has been designated as "Underserviced" by the Ministry of Health and Long Term Care. Physicians moving to Uxbridge who qualify under this program would be eligible for certain financial incentives. Uxbridge Physician Recruitment and Retention Committee has been established to coordinate meetings with local physicians and tours of the area for family physicians interested i n relocating to the Township of Uxbridge. Included in the visit is the local hospital, Medical Centre, local tourist attractions and real estate.

Meanwhile, the Uxbridge Physician Recruitment and
Retention Committee is looking at other incentives that the community can offer to physicians willing to relocate and we are certainly open to discussing any other considerations that may be part of your deliberations.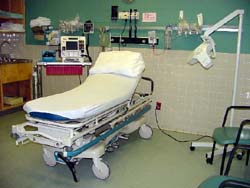 The Doctors in our community are most collegial and supportive, and are looking for additional doctors to share the patient care workload. Family practice office facilities are available in the Toronto Street Medical Centre and the Family Health Clinic, which can currently accommodate up to four additional doctors.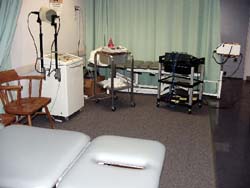 We hope that this may have piqued your interest and would enjoy the opportunity to arrange an in depth tour of our community and facilities, and personally discuss the benefits of relocating.

Contact
Dr. Michael Damus, Chief, Uxbridge Family Medicine
mdamus@msh.on.ca
Mary Bryon, Chair, Recruitment and Retention Committee
swim.bryon@sympatico.ca
RELATED LINKS
Pairo
PAIRO has a long history of improving the quality of life for young doctors training in Ontario. The organization strives to ensure that its members have optimal training and optimal working conditons in order that the patients they treat receive the best possible medical care.
Health Force Ontario
Provide physicians and nurses, in training and in practice, with up-to-date information on health care employment available in Ontario.

Markham/Stouffville Hospital


www.UXBRIDGE.com
Explore Uxbridge Township through the website. Check out Uxbridge's Community Profile, Photo Album, Health & Wellness, Business Directory & Local Attractions, Uxbridge Real Estate Information, Accommodations, Home Services, and Uxbridge Historical Information