An Interview on The Tao of Self-Confidence Podcast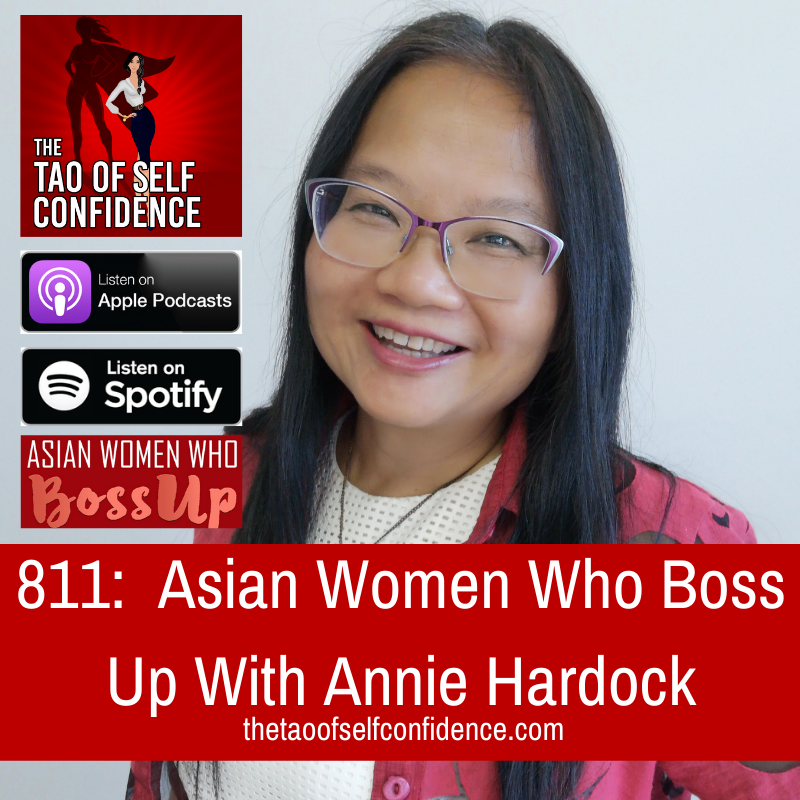 >
I am grateful to have the opportunity to speak on the Tao of Self-Confidence podcast hosted by Sheena Yap Chan to talk about my life journey as an Asian woman born and raised in Hong Kong before landed in Canada 40 years ago. I told my stories on how I learned from the best of the eastern and western cultures to create my own fusion culture! I am proud and honored to be one of the co-authors in the book Asian Women Who Boss Up to be released in March 2021.
Listen to the Tao of Self-Confidence podcast episode 811: Asian Women Who Boss Up With Annie Hardock
Thanks to Podcaster Sheena Yap Chan at the Tao of Self-Confidence for creating the space and platform for Asian women to have their voices heard.
Pre-order a copy of Asian Women Who Boss Up book here.
Awakenings: Stories of Growth, Healing and Magical Transformations
Chapter 3: "The Unchartered Path", is about discovering profound insights in the spiritual inspired poem and music that I had written and composed in June 2001. The insights in the poem helped me overcome adversities, and guided me to live my life filled with love, peace and happiness.
Thanks to Compiler Susan Mason-Apps and all the other co-authors for sharing their stories.
If you would like to support me in my spiritual journey, you can purchase a copy of the book here. The book is also available on Amazon - Kindle version and in printed soft cover.
Purchase your copy