www.UXBRIDGE.com website is owned & operated by Uxbridge On-Line Inc., since 1996.
The website was last modified on May 18, 2015 11:41 PM . Check out What's New


Calls for All Local Business Professionals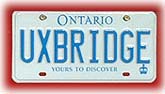 Join the
UXBRIDGE ONTARIO
LinkedIn Group and meet over 350 local professionals.
Take a look at the vital
statistics
on the latest activity, growth, and demographics
of the "Uxbridge Ontario" LinkedIn Group.


To advertise your business or 2015 Events on www.uxbridge.com website, please contact Annie Hardock of Uxbridge On-Line Inc.
E-mail: online@uxbridge.com; or Tel.: 905-852-6686.

Internet Advertising with Proven Results.
www.uxbridge.com receives over 16,000 unique visits per month.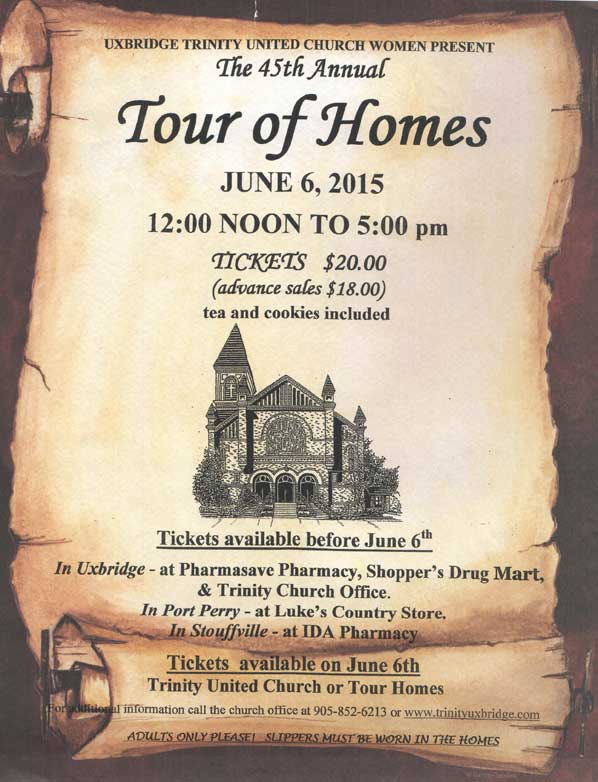 Friday June 12th, 2015
12 Noon to 1:30PM
Scrambles, Foxbridge Golf Club
(South Course, Reach Road, Uxbridge)

UXBRIDGE NETWORKING GROUP LUNCH
Guest Speaker: Lorrie Houston,
Administrator Brock, Scugog and Uxbridge Community Care Durham
Topic: See Beyond the Garden Gate
RSVP Annie at 905-852-6686, or
Email: networkinggroup@uxbridge.com
Website: www.uxbridgenetworkinggroup.com
"LIKE" us on our Facebook Page at www.facebook.com/uxbridge.networking

Ongoing Programs. Join Anytime.

Pre-School Program
(Age 4 - 5)
1 hour per week
School Age Program
(Age 6 - 11)
1.5 hour per week
STARTER PROGRAM
Twelve 1.5 hour lessons

Brain Stimulation Training

for Seniors
(Age 60+)
1 hour per week
Free Trial Lesson & Information Session

Video of The Abacus Story on CBC TV News (Feb. 21st, 2013)
"Strengthening the Brain Power" - Fairchild TV Timeline Magazine (April 03, 2013)
Includes interview of Uxbridge seniors, ABS teachers and a Neurologist (in English)
ABS Teacher: Agnes Lobbezoo

Contact: Annie Hardock,
B. Math
92 Brock Street W., Uxbridge
tel.:
905-852-6677
, e-mail
abacus@uxbridge.com
website:
www.AbacusUxbridge.com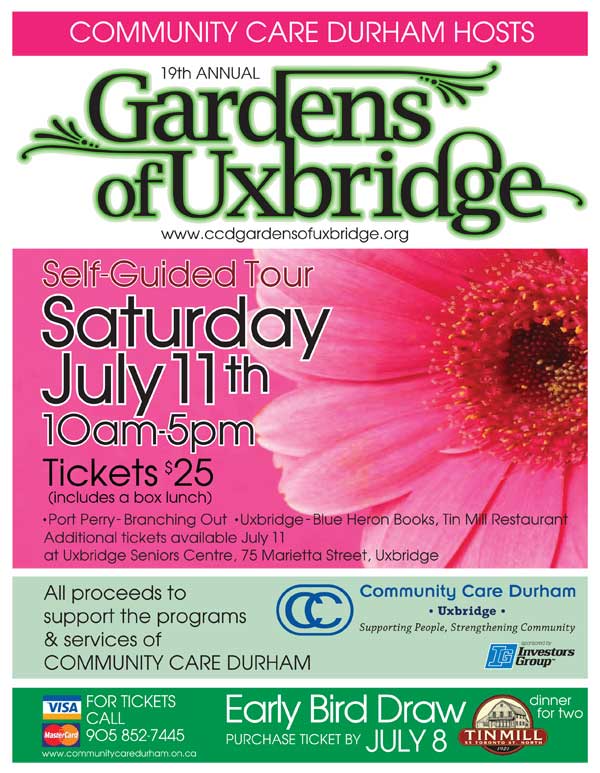 Visit the Uxbridge Real Estate Homepage for More Property Listings
FEATURED PROPERTIES IN SURROUNDING AREAS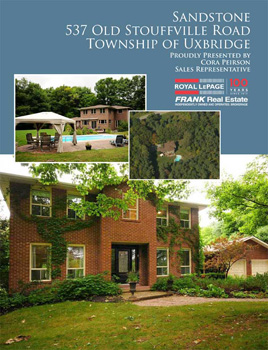 View SANDSTONE (SOLD)
A rare opportunity to own a unique and beautiful home on spectacular acreage in much sought after South Uxbridge. The 3,200 square foot, two storey home, circa 1983 is completely updated. The ten acre property is part hardwood and part evergreens, with trails for walking, biking and cross country skiing. The property fronts and backs on to provincial lands. Three cleared acres surrounding the house boast a large interlocking brick patio overlooking the fabulous in ground pool, perennial gardens, gazebo and extensive landscaping. In addition to the attached two car garage, the separate double car garage is the ideal home for that classic car. The house is set back from the road for utmost privacy.
• Community Profile • Photos • Map • Virtual Tour • Kids
• Uxbridge Business Directory • Online Business Resource Center
• Arts & Entertainment / Music • Health & Wellness • Sports & Recreation
• Uxbridge Online Events Calendar • Accommodations • Online Store
• Real Estate • Commercial & Residential Services
---
www.uxbridge.com website is owned & operated by Uxbridge On-Line Inc.
Unauthorized use of any content or graphic images taken from the www.uxbridge.com website is unethical. All content and images on www.uxbridge.com are the properties of Uxbridge On-Line Inc.©1996-2010. All Rights Reserved.
Promoting Uxbridge's Lifestyle & Businesses on the Net since 1996

*The Map of Uxbridge Township is Available through www.MapQuest.com;
"A Journey to the Past" photo by Ed Evans;
"Uxbridge - The Present" photo by Kimberley Kelland;
Graphic images of Santa on www.uxbridge.com were created by Kevin Frank for Uxbridge On-Line Inc.. All rights reserved.